Boiler breakdown and servicing based in Christchurch, Dorset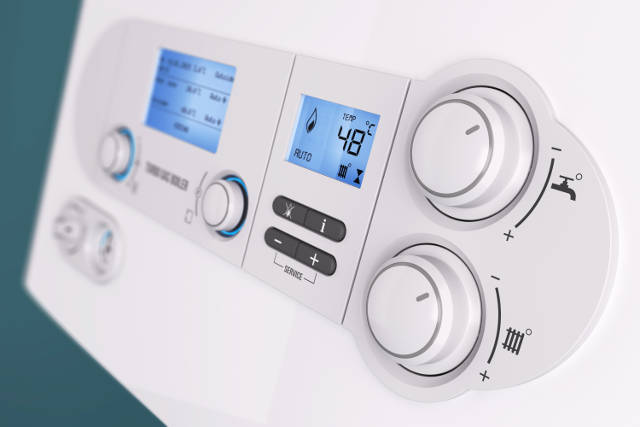 Offering our services throughout Christchurch, Bournemouth and surrounding areas
Your boiler is a massive investment and in order to prolong its life span and its effectiveness, professional attention is required. In the case of a broken down boiler, our breakdown repair service is ideal for you. And for those looking to ensuring the safety and efficiency of your boiler, our boiler servicing will give you full peace of mind. With our experience in working on a wide range of different boilers, our dedication to excellent customer service and our fair pricing, we're confident that you don't need to look any further for help with you boiler.
Boiler breakdowns
If you're faced with a boiler breakdown, it can be an absolute nightmare. No heat and no hot water can leave you feeling incredibly frustrated. Thankfully, our boiler breakdown service will mean that you are provided with an effective and fair repair service that will get your boiler back to its working ways as soon as possible. In case of an emergency, we ask you to give Jason a call directly on 07914 633222 so he can address the issue in a timely manner.
Boiler servicing
A boiler service is a fantastic way to look after and make sure you get the most out of your home's boiler. We will thoroughly inspect and test your boiler to make sure that 1) its operating in a safe manner and 2) its performing to its potential. Contact us today to book in a boiler service with an experienced engineer.
Gas Safe Registered
For your peace of mind, we are Gas Safe Registered, which is a requirement for any engineer offering boiler breakdown repair or boiler servicing. To check out our Gas Safe credentials, you can check out the Gas Safe Register website and search for us by registration number, which is 548283.
Get in touch
Interested to find out more? Want to book in an appointment with an experienced boiler specialist? Are you based in Christchurch, Bournemouth or surrounding areas? Then please get in touch. To contact us, you can give Jason a call directly on his mobile on 07914 633222, on our landline during the evening on 01202 257772 or using our website's contact form to leave us a message.